Daniel Pockett-ICC/ICC via Getty Images
With rumors swirling that Katy Perry is prepping to announce a Las Vegas residency, we've compiled a list of artists that we hope (and could realistically see) taking over a theater on the strip.
.@KatyPerry appears to confirm that she will have a Vegas residency in a recent livestream. pic.twitter.com/V2jsNyozNh

— Pop Crave (@PopCrave) April 13, 2020

The Vegas residency has long been stigmatized as an opportunity for "has-been artists" looking to score a check as they fade out of the industry. But thanks to new artists over the past few years like Britney Spears, Drake, Lady Gaga, Mariah Carey, Bruno Mars, Kelly Clarkson and the Jonas Brothers announcing residencies, the gig is now becoming a symbol of hitmakers crossing over into icon territory. It proves that an artist has enough staying power to create a hit-filled discography that commands their fans to travel to them, rather than the other way around with touring. Additionally, this trend has helped solidify Vegas as a top destination for a younger, pop-music forward tourist crowd. 
Katy Perry

With an imminent announcement on the horizon, Perry is at the top of our list. Thanks to her theatrical, campy performance style and the fun, colorful imagery already associated with her hits, Vegas would be a fitting home for the icon. With an astounding nine Billboard Hot 100 toppers and 14 top 10 hits, Perry has the perfect hit-filled catalogue to pull off a residency with no filler.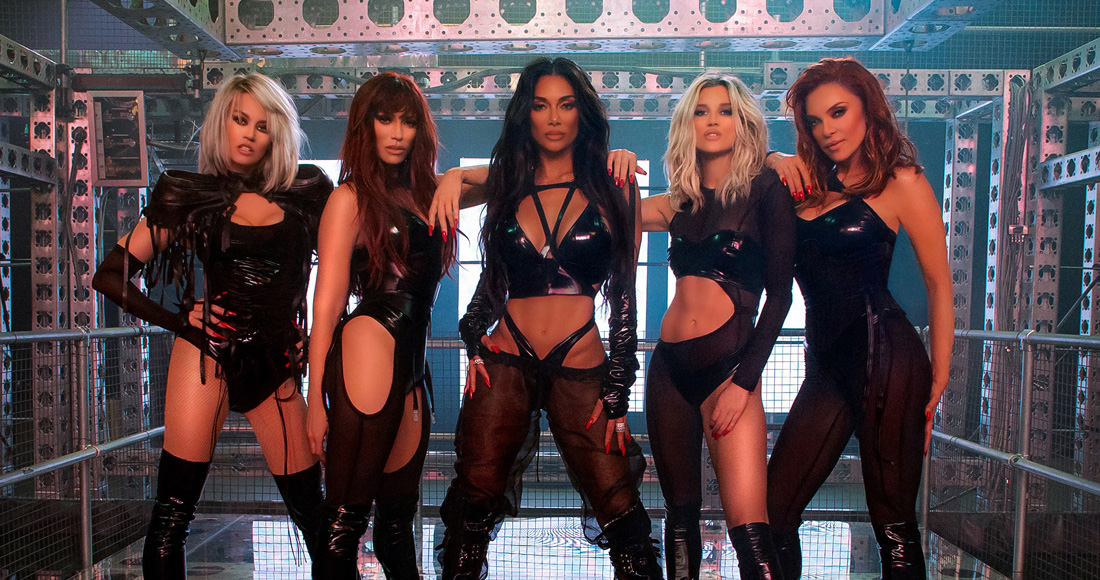 The Pussycat Dolls
2020 has seen the Pussycat Dolls reunite to release the stellar single, "React." Bopping to the infectious pop track has made us realize that the Dolls' past hits like "Buttons" and "Don't Cha" would be the perfect soundtrack to a Vegas residency. The Pussycat Dolls combine mid 2000's pop glory with revue style dance, making them more than ideal to take over the strip.
Avril Lavigne
A major aspect of a successful Vegas residency is a sense of nostalgia, and perhaps nobody conjures as much nostalgia for Millennials and the older Gen-Z generation than Avril Lavigne. With past mega-hits like "Complicated" and "Sk8r Boy" along with compelling contemporary singles like "Head Above Water," Lavigne would surely find an audience in Vegas.  
Miley Cyrus
Despite being relatively young, Miley Cyrus has been scoring hits for over 13 years. With nine top 10 hits under her belt, the Disney crossover star would be an ideal choice for a mega-residency. More than a decade of experimentation with sound, image, and personas has solidified Cyrus as a pop-culture icon and should provide ample material for Miley to pull together a stellar residency. And while her ex-act contemporaries could also put together hit-filled residencies, Cyrus seems more primed with tracks like "Party in the USA" and "Wrecking Ball" already entering contemporary classic territory. 
Usher
It's hard to believe Usher, referred to as the King of R&B, has not already had a Vegas residency. In terms of his universal appeal, Usher is a one-in-a-generation artist thanks to his pristine voice, expansive catalogue of huge hits and acclaimed showmanship. He's exactly the type of artist that could pull in the wide audience that a Vegas residency needs to successfully run for years. 
The Black Eyed Peas/Fergie
Both Fergie and The Black Eyed Peas are currently active in music, but none are reaching the stratospheric heights that they did as a supergroup. During their era of prominence, The Black Eyed Peas amassed generation-defining hits like "I Gotta Feeling" and "Where is the Love?" while Fergie's solo career concurrently scored pop-classics like "Glamorous" and "Big Girls Don't Cry." With an eclectic, electronic aesthetic, it would be compelling to see will.i.am, apl.de.ap, Taboo and Fergie reunite for a hit-filled, high-energy residency on the Strip.
While it's impossible to know who will end up booking a stage on the Las Vegas strip, we wouldn't be too surprised if any of the artists mentioned above end up there in the next decade or so. 
Which artist(s) would you like to see score a Las Vegas residency? Share your thoughts with us on Twitter at @PopCrave!