Pabllo Vittar is no stranger to making history. The São Luís-born drag queen is one of the most influential voices in Brazilian pop music, and her recent musical endeavors show why she is an international icon in the making.
From becoming the first drag queen to be nominated for a Latin Grammy with Major Lazer and Anitta in 2018, to being the first drag queen to perform at Coachella, Vittar is consistently breaking barriers for Brazilian performers and queer artists around the globe. Drag Race mastermind RuPaul even shared her love for the musical superstar earlier this year, after she claims "catty Twitter trolls" were trying to create a rivalry between them.
With over 3 MILLION monthly listeners on Spotify, 1.6 BILLION Spotify streams, and over 2 BILLION views on YouTube, Vittar remains a leader in Brazilian pop music.
After collaborating with artists like Lady Gaga, Charli XCX, Anitta, and most recently, Rina Sawayama, Vittar now looks ahead to finishing her very first world tour.
Pop Crave chatted with Pabllo about her historic Coachella performance, her new single, "Follow Me," working with Lady Gaga, and her current world tour.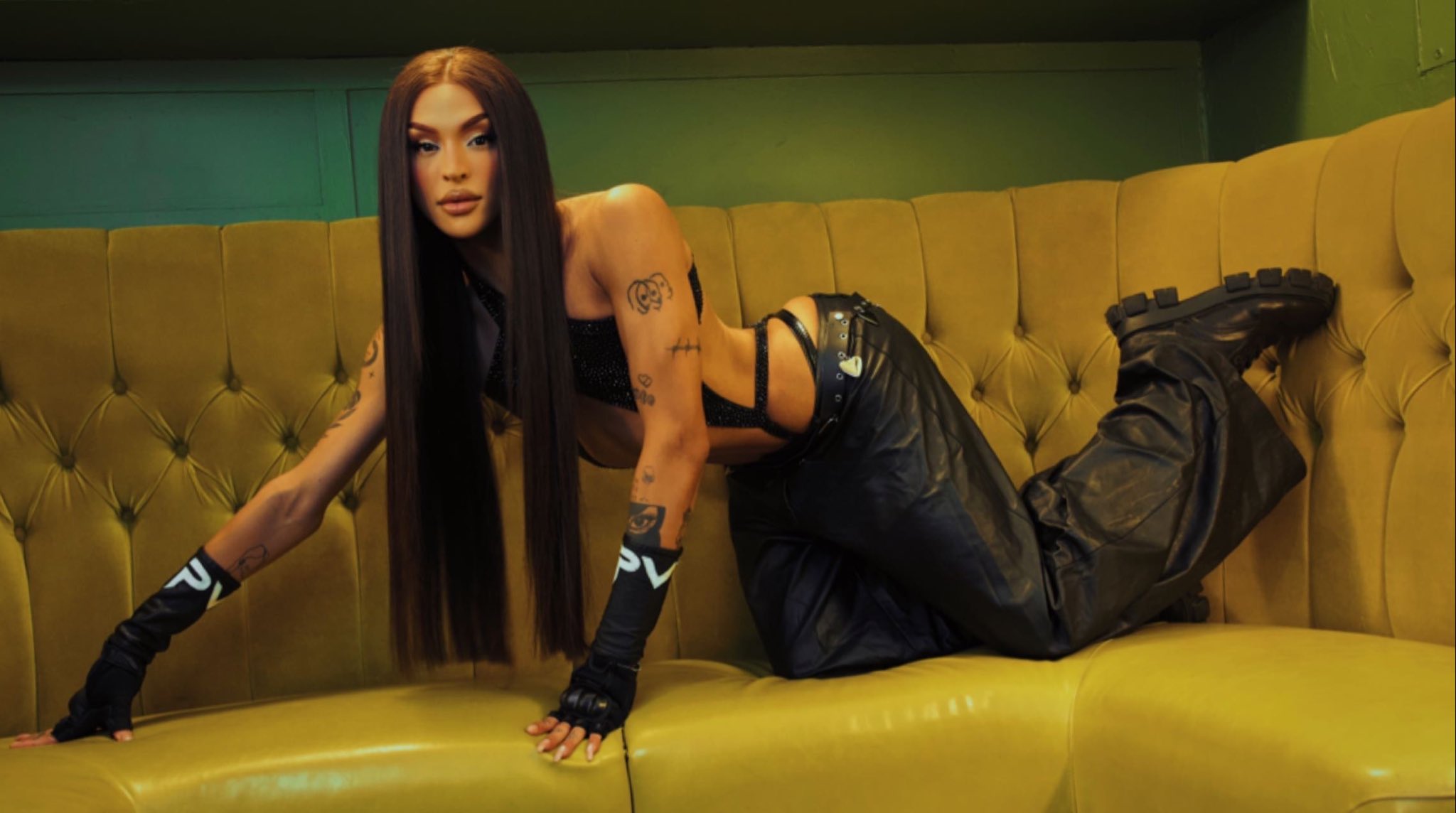 You just became the first drag queen to ever perform at Coachella. How does it feel to be making such amazing history?
It feels just amazing! Hopefully we will have lots of Drag Queens in the future! It's important to say that I was the first, but there were a lot of people that came before me and worked hard and made it possible for me to be there on that spot today!
What was your favorite part about Coachella this year?
Performing, of course! It was a feeling that I can't describe! Having my own show, seeing that months of working hard and preparing for it paid off, and the crowd loved it.
Is there a Coachella performance you were able to catch that you really enjoyed? Whose was it?
I could see half of Anitta's set on the first weekend that I really loved! And also Megan Thee Stallion! I wasn't able to see that many shows.
You also recently became the first drag queen to win a Latin American Music Award for "Favorite Social Artist." How did it feel to win something so big that was voted on by the fans?
I just love my fans so much! If it wasn't for them I wouldn't be here at all! That and all of my awards are for them and because of them!
Making so much history also means that you've probably had to break down some barriers to get there. Do you think you've been treated differently within the music industry due to being a drag queen?
Of course and that still happens a lot! But step by step we keep working and evolving in every direction.
"Follow Me" is such an iconic song! Was it made with Rina Sawayama in mind or was she added onto the project after the song was already made?
We invited her after the song was already made! And she fit perfectly to it in every single way.
What was it like collaborating with Rina? Can we expect to see more collaborations between the two of you in the future?
I love her! She is such an amazing, inspiring, kind, and professional person! Hopefully we will! It's just incredible to work with her and to be able to spend time with her!
Last year, you were featured on Lady Gaga's Dawn of Chromatica for the remix to "Fun Tonight." How did it feel to get that call, and what was it like being on a Lady Gaga record?
It was all surreal to me! When I got invited, I freaked out and started to work on it right away! We sent the remix and they loved it! But I just realized what we have accomplished when it was out, months later! I just couldn't believe it! As a young gay boy, I grew up looking up to her, and now I have a song with her, you know!?
Congratulations on your world tour! Is there a certain city you haven't been to yet that you're excited to visit?
There are a couple of cities that I've never been, and I'm super excited to do: Paris, Milan, Manchester, Barcelona are some of them!
For your world tour, you also released new merch! What was the inspiration behind the design choices?
I was looking for something I would easily wear myself, you know! Clothes that are comfortable and cool!
Get tickets to Pabllo Vittar's world tour here: https://events.seated.com/pabllo-vittar
Pabllo Vittar's new single, "Follow Me," is out now.